An important step to breaking down a genealogy brick wall is to begin learning as much as you can about the time period and the geographical area that your ancestor lived.  The history of the time may have had a big impact on your ancestor.  It can also be what is holding you back from finding your ancestor.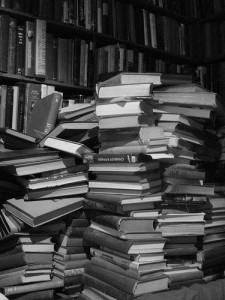 In particular (but not limited to) search for:
Political Changes: Politics played a huge part in the lives of our ancestors.  Perhaps you brick wall ancestor lived during the civil war when many men joined the military to fight.  For example, I have an ancestor who lived in the "border state" of Tennessee during the civil war.  The county that he lived in was in favor of joining the Union.  But people in a nearby county came over and threatened many of the men to join the Confederate army.  According to diary and journal accounts, I was able to learn that many families that refused to aid the Confederates had their houses set on fire, their crops destroyed, and their livestock stolen or killed.  My ancestor joined the Confederate Army and then deserted for the Union army.  I never would have been able to find my ancestor if I hadn't learned this information through county histories.
Boundary Changes: The map of the United States has changed a lot since the original thirteen colonies.  This makes it so important to learn as much as you can about how an area has changed.  It can be easy to miss the record that you just know exists because that record is in another county.
Religious Movements and Trends: Religious trends and movements may have had a huge impact on your ancestors lives.  Your ancestor may have changed religious affiliations during their lifetime.  During the westward expansion, many church congregations traveled together.
Not only are all the above important to be knowledgeable in, but you also want to have a good general history of the area.  But how do you gain all of this knowledge?
Web Searches
County Histories
Diaries/Journals
State Histories
Genealogy Societies (many are willing to answer email questions)
Other researchers (ask questions!  Most genealogists are very kind and willing to help)
Books
Websites
As you expand your knowledge, you may think of another potential record to order!
Don't forget to read the first post of this series, Overcoming Brick Walls: Establishing A Plan Of Attack.
Further Reading: