I have thought a lot lately about how I can "shake up" my genealogy presence on the internet.  After a lot of careful thought, I've decided to dive in and the result is….
My Own Mailing List
The goal of the mailing list is to offer another way for me to connect with the genealogy world.  I can share my best genealogy research tips and suggestions that is delivered straight to your email.  Plus I can share with you the most up-to-date information as I begin rolling out new e-books, guides, videos, and more!  Those who are subscribed to the mailing list will know what is going on before anyone else.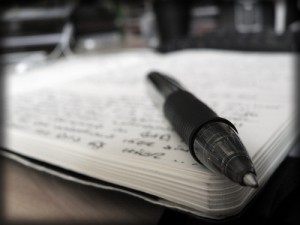 The Plan Thus Far
My goal is to send out the mailing list twice a month (around the 1st and around the 15th).  I don't want the mailing list to become annoying or overbearing, which is why I choose twice a month.  In a few months I will reassess how the mailing list is doing and decide whether a more frequent (or less frequent) mailing list will be worth it.
Subscribing
There is a little box in the upper right hand sidebar where you can join the mailing list by entering your name and email address.  The first email will go out around August 1st.  I promise you that I will never ever sell your email address or give it away or in any way make it easy for spammers to find you.
So what do you think?  Do you like the idea of the mailing list?  What would you like to see in the mailing list?
*The above photo is from Flickr, belongs to Markus Rodder, and is used thanks to a creative commons license.